Biography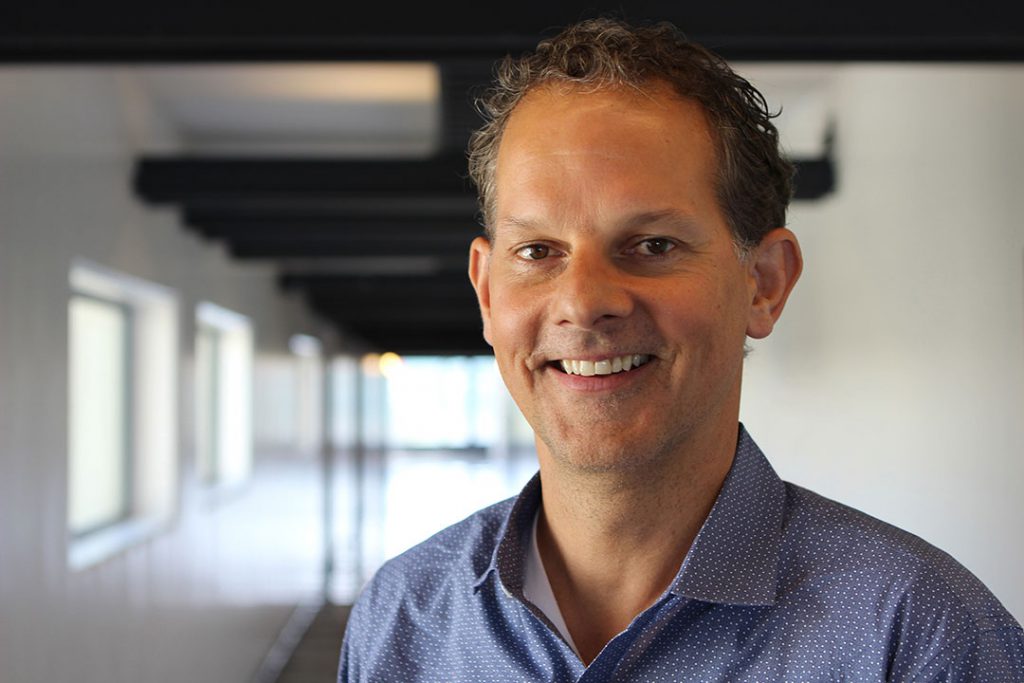 Johnny Symons is an Emmy-nominated independent documentarian whose films focus on social justice and LGBT issues. His film Daddy & Papa (2002), about the personal, cultural, and political impact of gay men raising children, was nominated for the Grand Jury Prize at Sundance, aired on PBS and international television, and garnered more than a dozen festival best documentary and audience awards. Ask Not (2008), an award-winning feature-length documentary about the impact of the "don't ask, don't tell" policy in the US military, broadcast in 2009 on PBS' Independent Lens, and screened for Congress at the US Capitol. His most recent feature, Out Run, which profiles the only LGBT political party in the world, premiered at the 2016 Full Frame Documentary Film Festival and won Best Cinematography at the Los Angeles Asian Pacific Film Festival before airing nationally on public television. His work has screened at more than 200 international film festivals and is used by hundreds of college educators and community organizers.
Johnny is the co-producer of the Academy Award-nominated feature Long Night's Journey Into Day (2000), which won the Grand Jury Prize for Best Documentary at Sundance. He graduated with honors from Brown University and holds a master's degree from Stanford University's Documentary Film and Video Program. His work has received support from funders such as Sundance, Tribeca, ITVS, Frameline, and the California Council for the Humanities, and he has served as a Fellow in the Sundance Institute's Documentary Film Program.
Currently, Johnny is an Assistant Professor in the School of Cinema at San Francisco State University, where he coordinates the documentary program. He is also the director and co-founder of the Queer Cinema Institute. He has been a member-owner of New Day Films, the social-issue documentary distribution co-operative, for more than 20 years.
Persistent Visions
In 1993, Johnny founded Persistent Visions, a production company with a focus on social issue LGBT documentaries. Persistent Visions has released four feature documentaries and several shorts, each focusing on different cultural and political aspects of the LGBT experience.
Filmography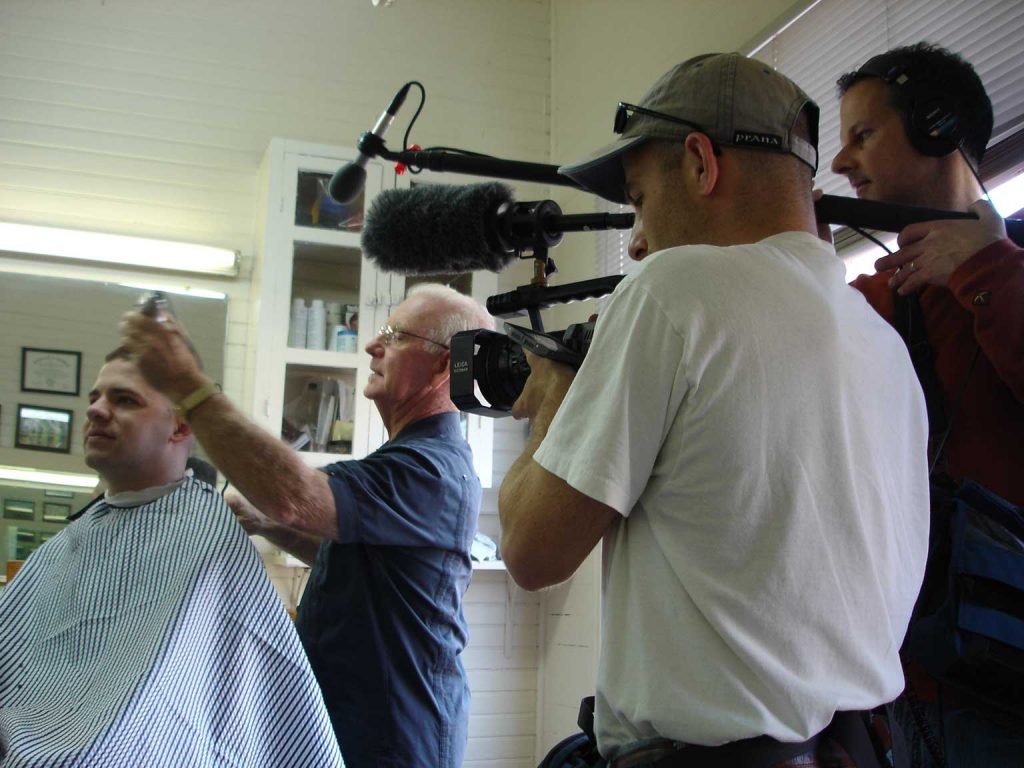 Hoodie (in production)
Out Run
(2016)
Ask Not
(2008)
Beyond Conception
(2006)
Daddy & Papa
(2002)
Beauty Before Age
(1997)
Shaving The Castro
(1995)
Out In Africa
(1994)
Awards
Selected Awards & Honors
Presidential Award, San Francisco State University
Groundbreaker Award for Commitment to LGBTQ Family Equality, Our Family Coalition
White House Guest, President Obama's signing ceremony for "don't ask, don't tell" repeal
Trailblazer Award for Excellence in Teaching, Art Institute of CA-San Francisco
Festival Awards & Honors
OUT RUN
Best Cinematography Award, Los Angeles Asian Pacific Film Festival
Centerpiece Documentary, TWIST Seattle Queer Film Festival
Opening Night Film, &Proud LGBT Film Festival, Yangon, Myanmar
ASK NOT
Best Documentary, GLAAD (Gay and Lesbian Alliance Against Defamation) Media Awards
Audience Choice Award For Best Film, Spokane GLBT Film Festival
Audience Award For Best Documentary, Out Takes (New Zealand)
Selector's Choice Award, Melbourne Queer Film Festival
Golden Gate Award Nominee, San Francisco International Film Festival
DADDY & PAPA
National Emmy Nomination, Best Documentary
Grand Jury Prize Nominee, Sundance Film Festival
Golden Gate Award, Best First Person Documentary, San Francisco International Film Festival
Audience Award for Best Documentary, Florida Film Festival
Best Documentary, Miami Gay and Lesbian Film Festival
Best Documentary, Dallas Outtakes
Best Documentary, Connecticut Gay & Lesbian Film Festival
Best Documentary, North Carolina Gay & Lesbian Film Festival
Best Documentary, University of Oregon Queer Film Festival
Audience Award for Best Feature, Out at the Movies
Audience Award for Best Film, Orinda Film Festival
Audience Award for Best Documentary, Orinda Film Festival
Audience Award for Best Documentary, Portland Lesbian & Gay Film Festival
Audience Award for Best Independent Documentary, ImageOut/Rochester Gay and Lesbian Film Festival
Documentary Most Likely to Change The World, Detroit Docs Film Festival
Breaking The Mold Award, Newport Film Festival
Best Film, Runner Up, Cleveland International Film Festival
Audience Award For Best Documentary, 1st Runner Up, Seattle International Film Festival
Silver Certificate Of Merit, Prix Leonardo
Best Feature Documentary, Honorary Mention, Oakland International Film Festival
Special Mention, Icelandic Lesbian & Gay Film Festival
Official Selection, INPUT (International Public Television) Conference, Denmark
Outstanding Documentary Nominee, GLAAD (Gay and Lesbian Alliance Against Defamation) Media Awards
BEAUTY BEFORE AGE
Certificate of Merit, International Documentary Association
Gold Apple, National Educational Media Network
Grand Prize, University Of Oregon Queer Film Festival
Award of Recognition, Missouri Video Festival
Honorable Mention, Silver Images Film Festival
SHAVING THE CASTRO
Special Jury Prize: First Runner Up for Outstanding Film, In the Life Short Film and Video Competition
OUT IN AFRICA
Best Documentary, 10th Turin International Lesbian and Gay Film Festival

Funding/Fellowships
2017
Office of Research & Special Programs Grant, San 
Francisco State University, Hoodie
2016
Development of Research and Creativity Grant,
San Francisco State University, Hoodie
2015-16
Artist-in-Residence, Yerba Buena Center for the Arts
2015
Invited Filmmaker, Sundance Creative Producing Summit, Sundance, Utah
2014
ITVS (Independent Television Service) Completion Funding Recipient, Out Run
Arcus Foundation Fund at Sundance Institute, Out Run
Frameline Completion Grant Recipient, Out Run
2013
Sundance/Time Warner Fellowship, Sundance Documentary Institute
Sundance Institute Documentary Film Program Grant, Out Run
Investing in Artists grant from the Center for Cultural Innovation
Lucius and Eva Eastman Fund Recipient, Out Run
Rainin Foundation Grant, Out Run

2012
Tribeca All Access Alumni Grant, Out Run
2011
ITVS Diversity Development Fund Recipient, Out Run
2008
Palm Center Outreach Grant, Ask Not
2005
ITVS Completion Funding Recipient, PBS Licensing Agreement, Ask Not
2003
Discovery Health Channel, film commission for Beyond Conception
2002
Henry van Ameringen Foundation Grant, Daddy & Papa
Ted Snowdon Foundation Grant, Daddy & Papa
2000
ITVS Completion Funding Recipient, PBS Licensing Agreement, Daddy & Papa
California Council for the Humanities Grant, Daddy & Papa
Horizons Foundation Grant, Daddy & Papa
1999
Film Arts Foundation Grant, Daddy & Papa
Pacific Pioneer Fund Recipient, Daddy & Papa
1998
Rockefeller Film/Video/Multimedia Fellowship Nominee
1995-97
Fellowship, Stanford University
1994
Frameline Completion Fund Grant, Out in Africa
Credits with Other Production Companies
Video Links